First he battled Ra's Al Ghul and The Scarecrow - and then we saw him heading off to take down The Joker. Now, what kind of Gamble is coming the way of Batman?
MTV News has learned that rapper/actor David Banner auditioned this week for a role in The Dark Knight, the super-secretive sequel to 2005's Batman Begins. According to the beefy Black Snake Moan supporting actor, he would play a villain named "Gamble," another criminal to help fill out the rogue ranks alongside Heath Ledger's Joker.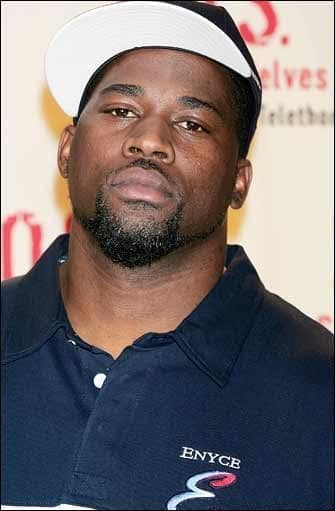 Banner, a long-time comic book fan who named himself after the main character in the TV version of "The Incredible Hulk," could barely contain his excitement when MTV caught up with him in South Central Los Angeles on Wednesday.
The star was in town to film a cameo for the music video to "International Players Anthem," a track by UGK featuring OutKast.
After several years of making his Hollywood aspirations known, the role of Gamble could mark a big step in Banner's career in front of the camera. The Southern-born "Play" star told us that he was so excited to read for the filmmakers, in fact, that he even shaved off his trademark beard to look more appropriate for the part.