Warner Bros. has moved up the release date of Harry Potter and the Order of the Phoenix by two days. The fifth film in the fantasy series has been shifted from a Friday, July 13 opening to a Wednesday, July 11 big-screen bow.
The studio's move will likely cut into the box office reign of Transformers, which opens the previous weekend, and is sure to wreak havoc on the schedules of thousands of Potter devotees who already planned to take Friday off.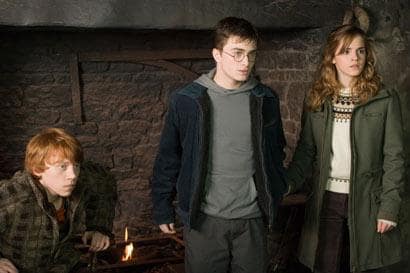 Phoenix follows Harry Potter (Daniel Radcliffe) as he returns for another year at Hogwarts and discovers that much of the wizarding community is in denial about the teenager's recent encounter with the evil Lord Voldemort, preferring to turn a blind eye to the news that Voldemort has returned.
Fearing that Hogwarts' venerable Headmaster, Albus Dumbledore, is lying about Voldemort's return in order to undermine his power and take his job, the Minister for Magic, Cornelius Fudge, appoints a new Defense Against the Dark Arts teacher to keep watch over Dumbledore and the Hogwarts students. But Professor Dolores Umbridge's Ministry-approved course of defensive magic leaves the young wizards woefully unprepared to defend themselves against the dark forces threatening them and the entire wizarding community, so at the prompting of his friends Hermione and Ron, Harry takes matters into his own hands.
Meeting secretly with a small group of students who name themselves "Dumbledore's Army," Harry teaches them how to defend themselves against the Dark Arts, preparing them for the battle that lies ahead.
Directed by David Yates from a script by Michael Goldberg, Harry Potter and the Order of the Phoenix will run in standard and large-format theaters. The IMAX version will have an unprecedented for the series 3-D finale.