Warner Bros. and producer Joel Silver are working with Mattel to turn "He-Man and the Masters of the Universe" into a live-action film.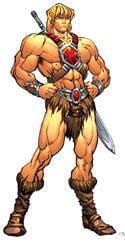 Justin Marks is set to write the script. Silver will produce.
The deal, which is contingent on Mattel formally approving an outline for the project, is another example of Hollywood overhauling a 1980s-era pop-culture touchstone in the hopes of seeding a tentpole pic. The sale comes just a few weeks before the July preem of DreamWorks' Michael Bay-directed Transformers, which began as an '80s animated series and toy line.
He-Man was born as a Mattel action figure, and the toymaker created an animated series in hopes of selling dolls. The series became a cult favorite, but the brand was hardly helped by its first bigscreen incarnation, the campy 1987 flop Masters of the Universe that starred Dolph Lundgren as the title character and Frank Langella as his nemesis Skeletor.
The toymaker, which now licenses "He-Man" for high-end merchandise sold to hardcore collectors, has been wary of going Hollywood again. An attempt by Fox 2000 to make another movie, this time with director John Woo, ended in futility as the toymaker didn't spark to the screen plans.
For Mattel, the stakes are potentially high as success could mean an entire relaunch of a toy line.
The franchise has been reimagined by the producer and the writers and pitched to Mattel as a classic good vs. evil battle, using the kind of visual effects strategy employed in 300. A warrior is touted as the last hope of a magical land called Eternia, which is being ravaged by technology and the evil Skeletor.