Lindsay Lohan is scary because she's a walking STD.
But in the picture below, the actress is spotted in a scene from I Know Who Killed Me, an upcoming thrilled in which Lohan plays a stripper tortured by a serial killer.
Lohan told People magazine in December that she endured some bruising workouts to prep for her role as a stripper.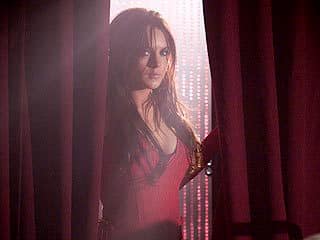 "I've been in pole-dancing lessons, S Factor by Sheila Kelley, every day for four hours," Lohan said. "I have bruises all over. That's why I haven't worn shorts."