After being a major force behind just about every successful Marvel comic brought to the big screen, what's left for mega producer Avi Arad to get excited about?
"Magneto," he insisted. "I love it!"
He's referring, of course, to the diabolical anti-hero (played by Ian McKellen) in X-Men. His actions were followed through two sequels, but it's in Magneto that the character will finally get the origin story he so richly deserves, Arad said.
"Think of meeting him in [the first X-Men movie] as a young boy in a concentration camp. What happens to his life after the war?" he teased of the film's plot. Arad quickly answered his own question, telling MTV News that the flick will follow Magneto discovering "if [his powers are] real or not and the whole journey of [his] survival as a young man."
Directed and co-written by Batman Begins scribe David Goyer, the prequel has all sorts "of opportunities for the kind of things that [will] make [it] interesting," Arad contended, including a look at his early friendship with and ultimate rift from Charles Xavier, the mutant who would later become the leader of the X-Men.
Because Magneto is already the head of the militant mutant organization known as The Brotherhood in the first film, will the prequel detail the steps he takes to form that alliance, perhaps highlighting such mutants as Sabertooth and Rebecca Romijn's Mystique?
"[Some] amazing surprises that happen in his life [are in store]," Arad said.
While Arad searches for an actor to play the young Magneto, he can only hope the casting will match that of Robert Downey Jr., who Arad says is a perfect fit to play Tony Stark/Iron Man.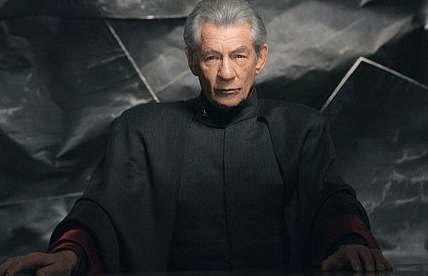 "I think he is Tony. He is cool, he is quick, he is sexy," Arad said in praise of his lead actor. "Tony Stark was this guy who could get away with anything. He had this dual life and you need an amazing actor to play this dual character without superpowers. You have to be two men with one heart."
Iron Man arrives in theaters next May, while Magneto aims for a 2009 release.