Have you gone Bowling for Columbine? Reached Fahrenheit 911?
If so, it's time to get Sicko.
According to Harvey Weinstein, the health care system documentary will actually unify Republicans and Democrats. He claims to have seen the film with members of both parties - and all viewers have been in agreement that it portrays the U.S. health care industry in its rightfully negative light.
Oddly, the problem with the film being less controversial than Michael Moore's previous efforts is that it might make it a hard sell to audiences who would rather spend their movie money on a happier topic of film, such as Pixar's Ratatouille.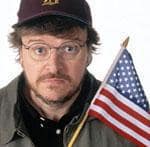 Similar to what the Weinsteins did with Fahrenheit 9/11, the new documentary will be distributed domestically by Lionsgate.