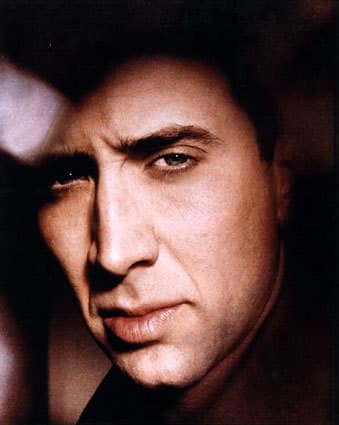 is set to play Chicago crime boss Al Capone in
The Untouchables: Capone Rising
.
Cage will reteam with Snake Eyes director Brian DePalma for the project, playing a younger version of the character made famous by Robert DeNiro. Capone Rising is a prequel to DePalma's 1987 classic The Untouchables, and will revolve around the early dealings between Capone and Irish cop Jimmy Malone, a role that earned an Oscar for Sean Connery.
Principal photography on the high-profile flick will begin in October, 21 years after its predecessor was filmed. No word yet on whether the temporary Capone Rising title will be scrapped, following the chilly reponse audiences gave to February's Hannibal Rising prequel.
Based on the classic 50's/60's TV drama, The Untouchables was a box office and critical smash that announced Kevin Costner as a leading man, re-launched the career of Connery, and showed the world that you should never turn your back on DeNiro when he's holding a baseball bat.