"I've never been more athletic in my life," Shia LaBeouf told MTV News, referring to his early training for Indiana Jones 4, and not, as one might have guessed, his nimbleness at dodging questions regarding the eagerly anticipated flick.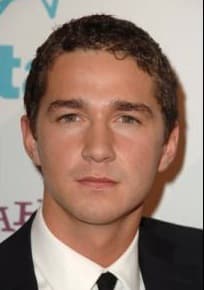 "We haven't gotten to any rehearsals [yet]," he said, indicating that the film will start shooting in June. "It's just been a lot of stunt rehearsals and weapons training."
Wearing a t-shirt and shorts, Shia looked buffer than usual, sporting greased back hair more reminiscent of Gordon Gekko than Harrison Ford. This would seem to jibe with leaked news posted earlier this morning that said Shia will play a biker in the upcoming sequel. The actor was mum on the topic, announcing of his wardrobe only that his character won't "be wearing a fedora [in the film]."
It's a veil of secrecy that starts at the top, he affirmed, and one he aims to uphold without any objection.
"You don't make any demands to Steven Spielberg. You say 'Oh yeah, alright great, that sounds like a good thing to me'," he proclaimed. "Of course, you have to find your voice as the artist. You're the tool, and you gotta have some say. [But] I don't imagine I'll be questioning anything he says. It's [not] very easy to say, 'You know Steven, I don't think that's correct. I think I should do it this way.'"
Either way, the 20-year-old star knows he'll be a focal point of fan criticism. "Nobody expects anything from that film," he joked, eyes rolling.