Here's juvenile and twisted music to the ears of Super Troopers fans everywhere.
"We've decided we want to do it," says Broken Lizard's Paul Soter about the long-rumored sequel to the comedy group's 2001 classic.
Soter admitted to MTV that the quintet that makes up Broken Lizard have approached the idea of a sequel with much trepidation.
"There was a period of time where it seemed to us that the only way people recognized us at all was as Super Troopers. So we thought, let's get a few other films under our belt just to let people know that it's not the only thing that we do," said Soter.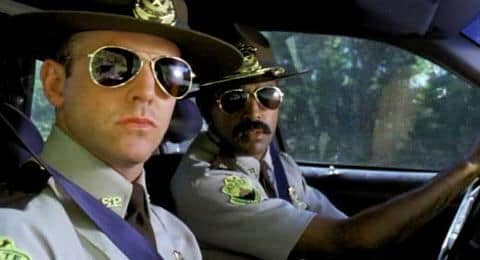 With more recognition (if not astounding box office grosses) from films such as Beerfest and Club Dread, Broken Lizard now feels confident enough to go back to the scene of their greatest success.
"The more we thought about it we said we should do it," says Soter. "They are great characters and we still have a lot of material left over."