The Sims, the hit life simulation videogame series from Electronic Arts, is being turned into a live-action movie by 20th Century Fox.
No, seriously.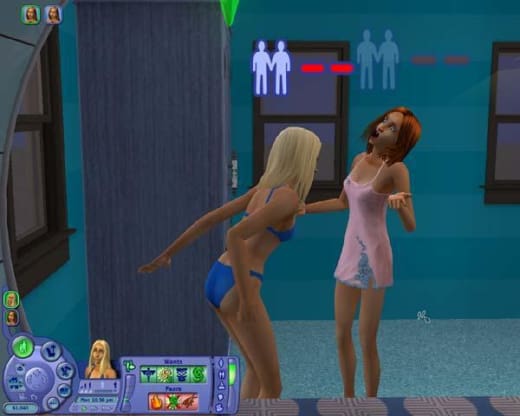 The story is being kept under wraps and no actors are attached to the project at this time. According to today's Variety, Brian Lynch (Scary Movie 3) will write the script.
Rod Humble, head of Sims Studio, said: "The Sims has done an interactive version of an old story, which is what it's like to have infinite power and how do you deal with it. Given that that's an old story, you can imagine how easily that would translate to traditional story telling."
Oh, now we see their angle! But will it work?
Fox-based producer John Davis is putting together the project. Davis' recent credits include Norbit, Eragon, and Garfield: A Tail of Two Kitties - not exactly a list that will reassure skeptical fans of the game.
Will the characters speak that weird language? Will they have those symbols popping up over their heads? We'll let you know when we do.