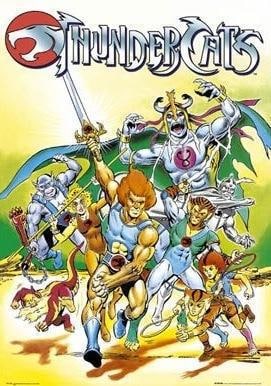 We've already reported on He-Man coming to theaters near you soon. Now, another classic cartoon is also hitting the big screen.
More than 20 years after they put their first hurtin' on the evil Mumm-Ra and his band of bad guys, Lion-O, Panthra, Snarf and the rest of the Thundercats are finally going to kick some ass on the big screen!!! Thundercats, hooooo!!!
Warner Bros. has put plans in motion to turn the cult '80s cartoon classic into a live-action project.
The upcoming adventure flick is set to be produced by Paula Weinstein, Dick Robertson and Lew Korman.
No timetable has been set yet for a release.