Columbus Short told MTV he turned down the opportunity to portray The Green Lantern in the movie version of Justice League of America.
"I was up for that," the choreographer-turned-Stomp the Yard star said.
The actor joins a long list of auditioners, including T.I., Common and Tyrese Gibson, all of whom have been considered to slip on the most powerful ring in all of the comic book universe.
"Justice League is going to be dope, it's going to be huge," said Short adding: "But it's not the movie for me."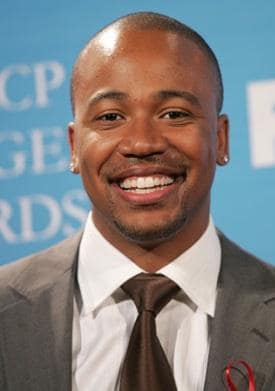 In the end,, Short said that he ultimately decided the script was too much popcorn for his taste
"I think there comes a point in an actor's career when he decides what type of actor you want to be," explained the 25-year-old, who appears in This Christmas next month alongside Chris Brown. "[Each actor] decides: I want to do commercial movies, but do I want to go this way? Or do I want to go that way?"
That doesn't bode too well for Justice League of America. Columbus Short thinks the script isn't heavy enough?!?