Jennifer Connelly is an Oscar winner. But she's also known for playing the roles of wives and girlfriend.
That's why, as she told MTV News, the actress is so excited to star in He's Just Not That Into You.
"I've done so many movies where I've been a wife or a girlfriend and less where I'm playing just a friend," Connelly said. "That's one of the things that was exciting about [being in] 'He's Just Not That Into You.'"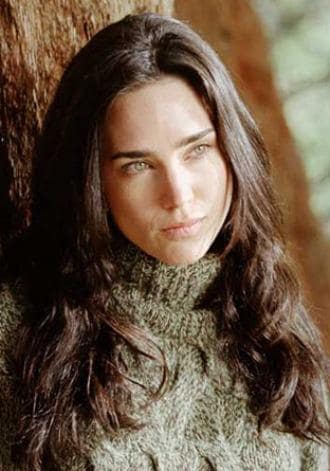 Based on the popular self-help book of the same name, the movie follows several stories, each of them told "in sort of chapters," Connelly said, "chapters on this thematic idea" of how to tell when a man is interested in a relationship.
While Connelly is excited about the role, she would change one thing: she'd love to, you know, her actually meet the other women
"I don't meet the other girls," the actress said. "Scarlett Johansson is in the closet for one of my scenes! But I'd like to write some scenes where I meet all the other women in the movie, because there are some great girls in it."
Damn right.
Aside from Connelly and Johansson, the movie also stars Jennifer Aniston, Drew Barrymore and Ginnifer Goodwin. Ben Affleck and Bradley Cooper play a couple of the guys.