How versatile is Jennifer Connelly?
She's starring in the upcoming drama Reservation Road and the upcoming romantic comedy He's Just Not That Into You.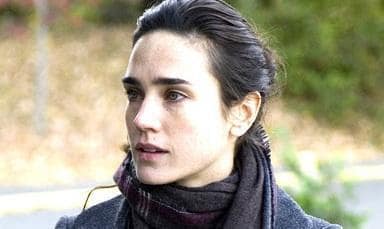 The gorgeous actress recently spoke on the latter:
Q: What do you think your character would have done with the information that Joaquin Phoenix's character, Ethan, had in regards to who really killed their child?
Jennifer Connelly: I think there are different components to it. First of all, I think the betrayal is infuriating. That's one element to it, this notion that they've been spending so much time together and he didn't know. That's a huge betrayal. But I think that they differ in that they have this confrontation, Ethan and Grace, [whether they should] care or not care about finding the guy? S
he just sees it differently. To her, I think the thing she's wrestling with is that nothing will make it better. The problem is the hole in her life and I think Ethan is chasing this demon that he's created as if inflicting horror on him [Mark Ruffalo's character, Dwight] or capturing him will set something right.
I don't think she feels it's going to take away any of the pain or suffering by inflicting it on someone else. I think she just views it as 'how am I going to move around this huge hole in my life?'
Q: You and Joaquin worked together 10 years ago in "Inventing the Abbotts." Has he changed since then?
Connelly: I didn't have much to do with Joaquin in "Inventing the Abbotts." I remember having one scene with him and having to wear weird hats. I was an airline stewardess so I didn't have an experience with him like this. I've seen him and run into him a few times so I thought fondly of him, which is nice going into this.
Click here to read the full interview.