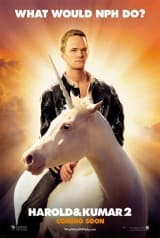 It's a pretty good time to be John Cho right now.
The actor is playing the role of Sulu in the new Star Trek movie, but recently focused on another follow-up film with IGN.com: Harold & Kumar Escape from Guantanamo Bay.
Cho said reuniting with Kal Penn for the film was "really easy. There's absolutely a period, initially, where you're kind of feeling everybody out and feeling how things will be.
I remember on the first one Kal and I went up to Toronto where we shot and we tried to hang out as much as possible, get to know each other, and try to develop something and become friends, essentially, in time for the movie, so that it felt a little bit more real.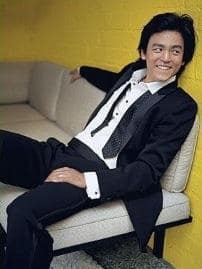 And this time it was just slipping on an old, dirty pair of socks."
The actor didn't want to give too much away, but did say How I Met Your Mother star Neil Patrick Harris would reprise his role from the original as, well, himself.
"Instead of giving anything away, let me assure everyone that Neil Patrick Harris is gonna blow your minds again. You thought he wasn't going to be able to do it. You thought you'd seen it.
You thought 'Ah, I know what that's about.' No. No. Neil Patrick Harris is gonna get into some business and it's gonna be dirty. But it's gonna be funny."