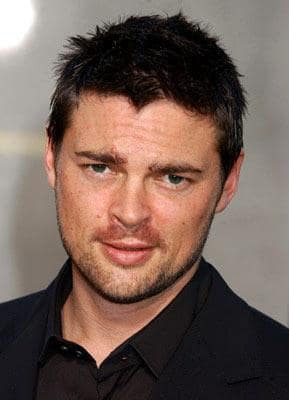 Karl Urban will be strapping on a stethoscope to play Leonard "Bones" McCoy, the Starship's Enterprise's medical officer, in J.J. Abrams' much-hyped Star Trek follow-up film.
Also confirmed for the movie?
Chris Pine, who has closed his deal to star as the young Captain Kirk.
Abrams has been furiously casting this version of Star Trek, with John Cho, Simon Pegg and Eric Bana joining the film last week. Zachary Quinto of Heroes, of course, signed up to play Spock a few months ago.
Also on board the Starship Enterprise are Zoe Saldana as the young Uhura and Anton Yelchin as the young Chekov. Leonard Nimoy, who originated the role of Spock, also will be part of the film.
The movie is expected to shoot from November-March and will focus on the early days of the Enterprise crew.