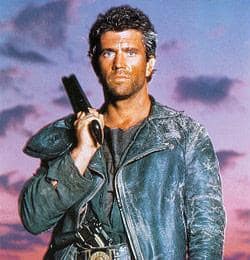 The rumors appear to be true: there's gonna be a Mad Max 4.
We can't imagine Mel Gibson starring in the follow up... even though he has certainly proven to be quite mad these days.
But Moviehole reports that Mad Max: Fury Road is finally ready to start production this week at Fox Studios in Sydney.
The site speculates that Mad Max: Fury Road will be released just before the much-hyped Justice League of America.
The filmmakers will have to find a new title character, of course, but no names have been released yet.
The original three films in the franchise starring Gibson featured the actor playing a cop in a futuristic Australian dystopia ruled by wandering groups of thugs, all fighting over precious resources, such as gasoline.
This sequel will take place in a similar setting.