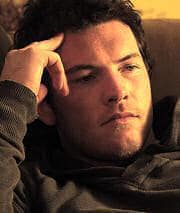 Various rumors have linked Mark Wahlberg and George Clooney as the lead for the hugely-hyped big screen adaption of
G.I. Joe
.
But reports are now coming in that Sam Worthington has actually landed the role.
This actor may not be well-known right now, but everyone will get to know him much better after he stars in the upcoming James Cameron movie, Avatar.
Stephen Sommers is directing the G.I. Joe flick, based on a script by Stuart Beattie, with Paramount looking at a summer 2009 release date.