If reports are true, a pair of blockbuster movies will collide - in a great way - this winter.
Supposedly, there will be be a six-to-seven minute preview of The Dark Knight shown before IMAX screenings of I Am Legend, which opens December 14.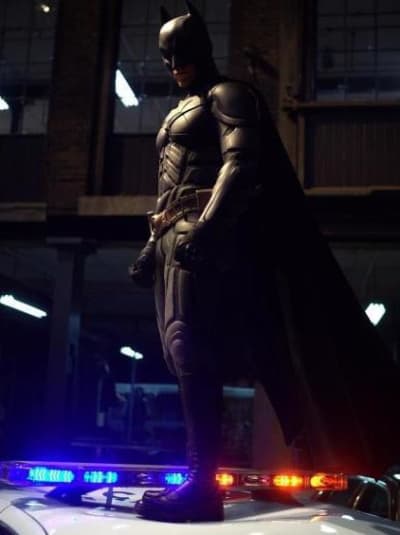 As previously reported, the next film in the Batman franchise was actually shot partially in IMAX format, especially the introduction of The Joker (played by Heath Ledger).
Director Christopher Nolan recently told The Hollywood Reporter:"In continuing the story of such a great icon, I'm thrilled to be able to expand the scope of the film, not just in terms of its story, but in giving Batman and the Joker the largest possible canvas on which to face off.
No existing technology compares with the IMAX format in terms of its ability to throw the audience into the action, and we're very proud and excited to use this technology in a way that no one has before."