Due to the success of the best-selling book, it's no surprise that The Kite Runner is being turned into a movie; it's also no surprise this comes with a great deal of controversy overseas.
Like the novel, the film portrays two boyhood friends who must deal with political strife, and ethnic and class conflicts. In one pivotal scene, one of the boys, Hassan, is raped by a youth who later becomes a Taliban leader.
And Ishaq Shahryar, who served as Afghanistan's first post-Taliban ambassador to the United States, says that scene will destroy the lives of Ahmad Kahn Mahmidzada, who plays the victim, and his family.
"The consequences will be terrible," he says. "To be raped or to be gay over there - it's unfortunately absolutely unacceptable." The stigma is so great that even a fictional depiction is problematic, adds Shahryar, because "the whole world will see it."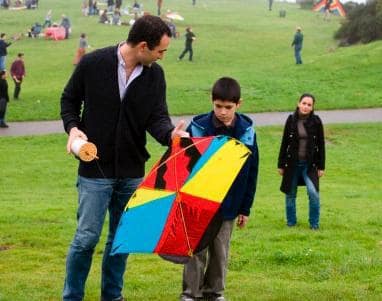 The filmmakers have repeatedly said they had no idea of the danger during the making of the film.
"Nobody that we were working with [in Afghanistan] ever said this could be anything but a positive thing for these kids and their families and for their culture," says producer Rebecca Yeldham. "There was such joy and enthusiasm for the sincerity and seriousness of our approach."
But violence has now been on the rise in the country. The movie was originally slated to open in November, but was pushed back to December in order to work on these issues.
"This has been a labor of love for four years," Yeldham says. "We have taken great pains to do right by Khaled's beautiful book. And, none of us being of this culture or faith, we really, really carefully undertook every step of this process and tried to do the right thing by the kids and the families always.
It's tough to be on the receiving [end] of fraudulent accusations when you know that you can hold your head high because you did do the right thing."