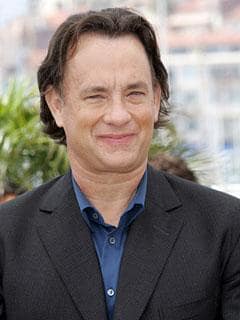 Sony Pictures has set a February 2008 start date for production on
Angels & Demons
,
The
Da Vinci Code
sequel. It's slated to hit theaters in December 2008.
With a writers' strike on the horizon, this is an example of a quick deal-making decision made in order to get a film made before any work stoppage.
Tom Hanks will reprising his role as religious conspiracy investigator Robert Langdon, while director Ron Howard, screenwriter Akiva Goldsman, and producer Brian Grazer are all back for the second movie adapted from Dan Brown's mystery novels. Casting is now underway.
Although The Da Vinci Code grossed a relatively disappointing $217.5 million domestically in 2006, it was gigantic overseas, where it banked a jaw-dropping $540.7 million.
Due to the success of that film, Sony gave the go-ahead to Angels & Demons, which Brown had actually written before 2003's The Da Vinci Code became an runaway bestseller.