While we love watching multiple reruns of Seinfeld every night, we're excited about the new material emanating from this comedic genius in the near future.
For now, that means the upcoming film Bee Movie.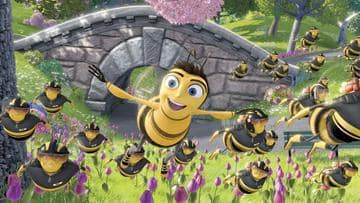 Here's the hilarious description of the flick:
Barry B. Benson (Jerry Seinfeld), a bee who has just graduated from college, is disillusioned at his lone career choice: making honey. On a special trip outside the hive, Barry's life is saved by Vanessa (Renee Zellweger), a florist in New York City.
As their relationship blossoms, he discovers humans actually eat honey, and subsequently decides to sue us.
You can watch the first six minutes of Bee Movie right now.