Beowulf is an unusual mixture of animation and real life.
The fantasy is based on the book by the same name, focusing on the warrior Beowulf, who must fight and defeat the monster Grendel. But forget all of that.
There's a shot or two of Angelina Jolie nude in the film. Need we say more? Check out the beautiful lizard below: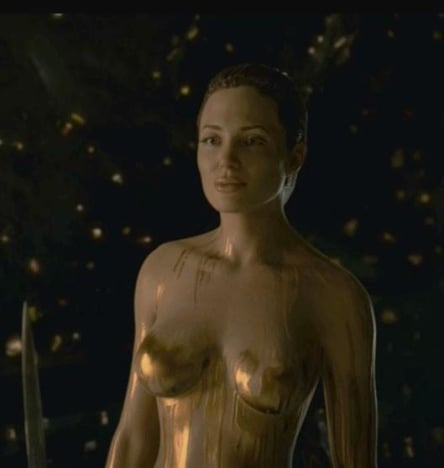 "I didn't expect ourselves to come out as much. I didn't expect it to feel as real, and so because of especially the type of character I play, it was kind of funny at first," Jolie recently said about the Beowulf nudity experience.