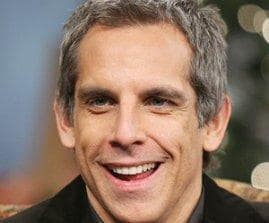 With a cast including Ben Stiller, Robert Downey Jr., Jack Black, and Matthew McConaughey,
Tropic Thunder
has the pedigree to become a major success.
"It's about a bunch of movies stars, and a rapper/actor, who get cast in this Vietnam War movie and get sent over to Vietnam to make this film," said Stiller, who directs and stars in the flick.
"[Their movie] is going over budget," he said to MTV, "and the director is freaking out because they're not getting the reality [look] that they need. So he takes them off into the jungle, and the actors get stuck out in the jungle for real."
Well, okay then.
"I play a guy named Rob Slolom, who is the executive in charge of the movie within the movie Tropic Thunder," said actor Danny McBride, pointing to his mullet. "I get to rock this so it should be a good time."
"The movie is a funny Apocalypse Now," Stiller said of the tone he's going for.
Works for us.