In Nim's Island, Gerard Butler plays scientist dad Jack. Abigail Breslin is his plucky daughter Nim and Jodie Foster plays a reclusive San Francisco author.
Here are some snippets of Gerard's interview with USA Today:
On his character researching plankton while keeping pesky pelicans at bay: One time, I was sitting, talking to a pelican, and he goes behind me and flaps his wings. I looked like an angel on camera. I was sure he was going to nip me or rip my ear off.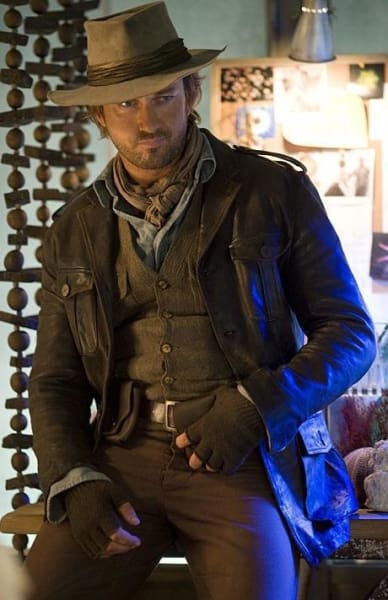 On his secondary role as the imaginary literary alter ego of Foster's character: "When Nim reads a book about Alex Rover, suddenly I'm in an Arabian desert with evil captors, or I'm being tied up by African tribesmen.
On spending time with the young Oscar nominee: Nim and her dad are best buddies. I don't think I could have done it as well with someone who didn't have Abigail's special talents. I learned a lot from her, how she would embrace an idea and go for it.
On going nearly bankrupt after Breslin embraced the idea of a "swear pot": Me being from Scotland, I have a bit of a foul mouth. She fined me $2 each time. If I gave her extra, she would forget and not count it. It was hard to argue with her.