Despite the character's name, portraying The Joker is far from a fun ride.
Just ask Heath Ledger, who suits up for this iconic role in The Dark Knight, playing a "psychopathic, mass-murdering, schizophrenic clown with zero empathy," as the actor described his Joker to The New York Times recently.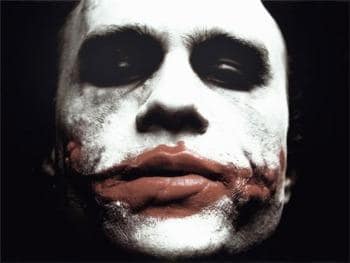 The role is a honor, but it's also exhausting, Ledger told the newspaper.
"Last week I probably slept an average of two hours a night," he said. "I couldn't stop thinking. My body was exhausted, and my mind was still going."
We're sure it will all pay off when The Dark Knight hits theaters in July, 2008, however. We can't wait.