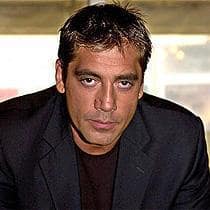 Javier Bardem is receiving rave reviews for his role in
No Country for Old Men
.
Up next for the intense actor? A new Woody Allen movie. Bardem recently spoke to MTV about the change of roles.
"[Scarlett Johansson and Rebecca Hall play tourists] who are coming to Barcelona, and it's about relationships," Bardem said of the film, due in theaters next year. "Penelope Cruz plays [my] ex-wife, and there is a triangle there - but it is much more than that."
Bardem plays a painter in the film, the basis for which is a major departure for Allen. Most of the dialogue is spoken in Spanish.
"It has both, Spanish and English, but most of the time English," said Bardem, insisting that it's actually him and Cruz who have had to do the most adjusting. "Working with a second language is difficult, because improvising is not easy when you have to work in a foreign language."
Overall, the actor says Allen's improvisational directing style has been a freeing experience.
"I did have great fun doing it, and a great chance to work, as an actor, with amazing dialogue and amazing circumstances and situations. And I did it all so fast that you don't have time to think; you have to be really open and just be."