Julia Roberts and Clive Owen have signed on to star in Duplicity.
The film will be directed and written by The Bourne Identity series scribe Tony Glroy and will follow longtime lovers who happened to work as spies on opposite sides. They team up to stage an elaborate con to rip off corporations and steal a valuable product.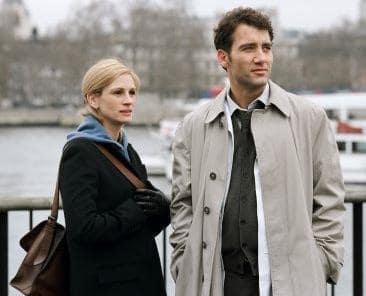 Roberts and Owen, of course, starred together in the controversial movie Closer. They're pictured together here from it.
Filming is expected to take place next March.