Julian Schnabel is the director of the most critically acclaimed film of the season, The Diving Bell and the Butterfly. He recently spoke to Comingsoon.net about his goal for the movie:
"I wanted this film to be a tool, like... a self-help device that can help you handle your own death," he said.
Based on reaction so far, Schnabel has succeeded.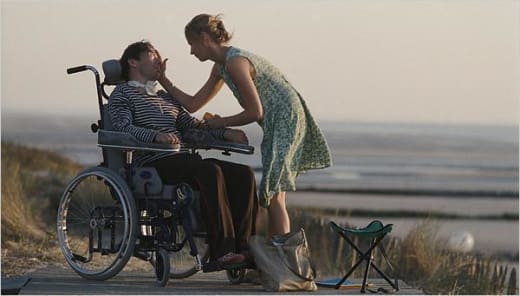 In the interview, the director also talked about his musical inspirations:
"I knew that I was gonna use that U2 song ["Ultra Violet (Baby, Light My Way)"] always. I was with him in Cannes [in 1992] and I drove to Neem to meet my wife. I rented this Mercedes and I was driving 120 miles an hour listening to the song and I thought, 'If I ever make a movie, this song is gonna be there.' You know, Bono's a friend of mine and we drive around and he sings to me sometimes in the car when we are driving."