Have a few roles been cast for the upcoming Justice League of America movie?
According to both Ain't It Cool News and IESB.net, Adam Brody (The O.C.), Common (American Gangster), Teresa Palmer (pictured, Wolf Creek) and Scott Porter (Friday Night Lights) have won roles in the film.
Brody is said to be playing Wally West, a.k.a. The Flash, opposite Common as John Stewart, the Green Lantern.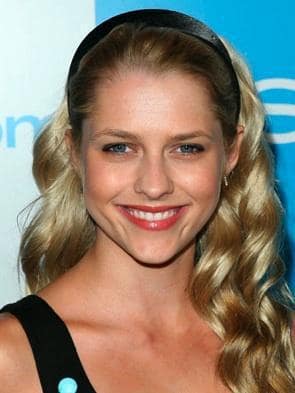 IESB says that, contrary to earlier reports, Palmer is not going to play Wonder Woman- but instead one of the film's villains, Talia Al Ghul. Talia is the daughter of Ra's Al Ghul, portrayed by Liam Neeson in Batman Begins.