Seth Rogen has already made on-screen love to Katherine Heigl, getting busy in some of the most awkward, amusing sex scenes in recent history.
Turns out that with those absurd antics and Knocked Up quotes, the rotund and hilarious 25-year-old actor (below) was just getting started.
In Zack and Miri Make a Porno, a new comedy directed by Kevin Smith slated for a 2008 release, Seth Rogen and Elizabeth Banks play Zack and Miri, two childhood friends who agree to make a porno to get out of debt.
The two pals are then forced to re-evaluate their previously platonic relationship, naturally. The Hollywood Reporter first reported Seth Rogen's involvement in the raunchy sex comedy from a director certainly experienced in the genre.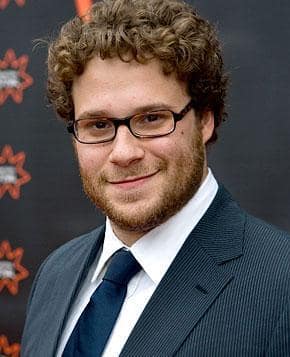 Seth Rogen: Never a dull moment on screen.
"Getting Seth in [Zack and Miri Make a Porno] is like suddenly growing an extra six inches in the crotch, so to speak," the always well-spoken Kevin Smith said. "Castwise, I'm now extremely well-hung."
So well put.