Kristin Gore, the daughter of Nobel Prize-winning, former Vice Presdident Al Gore, is hard at work on her own political project: writing an offbeat movie about an immoral congressman and a sex-crazed lobbyist.
The film, a satire called Nailed, is set to star Jake Gyllenhaal and Jessica Biel in the lead roles, according to The Hollywood Reporter.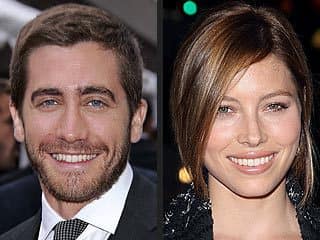 Reportedly Biel's character accidentally has a nail shot into her head, which elicits bizarre sexual urges. Traveling to D.C. to lobby for the weirdly injured, she meets Gyllenhaal's character, who takes advantage of her.
Kristin, the second daughter of Gore, is co-writing the movie with David O. Russell, who will direct it.