Lauren Ambrose will be voicing one of the title roles in Spike Jonze's fantasy film Where the Wild Things Are. The movie, of course, is based on the wildly popular book by the same name.
In the feature adaptation of Maurice Sendak's children's tale, Ambrose will play KW, one of the giant creatures in the land of the Wild Things. When a young boy named Max visits their strange world, KW and company turn him into their king.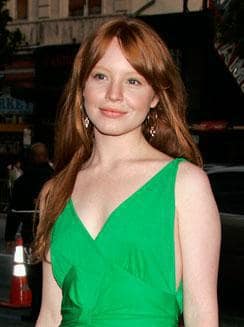 Ambrose is replacing the previously cast Michelle Williams. According to a production source, the filmmakers enjoyed working with Williams, but her voice didn't match their original vision of how the Wild Thing should sound.