Teresa Palmer is in the running for the role of Wonder Woman in the movie Justice League of America.
But it now sounds as though Australian mode Megan Gale may also be a candidate for the part.
"I can't talk about it," Gale tole The Herald Sun. "I wish I could, but I can't..."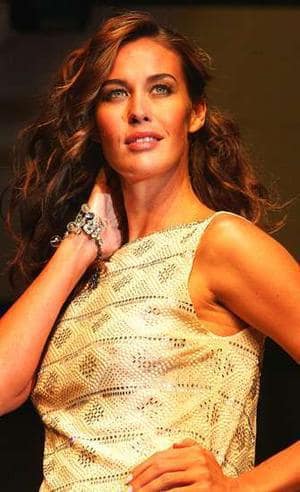 The beauty did acknowledge that if she were going to portray a superhero, Wonder Woman would be her choice.
"For females there is only one: Wonder Woman," she said. "I have always loved Wonder Woman. Ever since I was about 15, people have said, 'Oh, you look like Wonder Woman'. She is the best."