As previously reported, Heath Ledger appears in the latest issue of Empire Magazine as The Joker.
Here are a couple excerpts from the interview the actor gave in that issue:
On a great deal of trepidation when approached for the part of The Joker: "I definitely feared it. Anything that makes me afraid I guess excites me at the same time. I don't know if I was fearless, but I certainly had to put on a brave face and believe that I have something up my sleeve. Something different."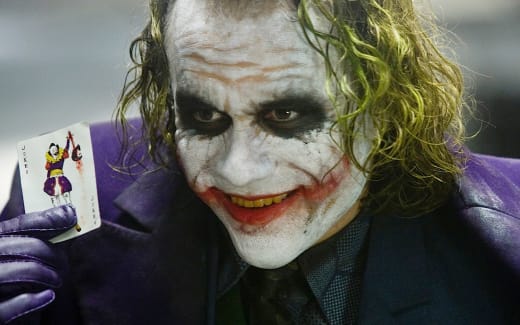 On how he prepared the Joker's sinister voice and laugh: "I sat around in a hotel room in London for about a month, locked myself away, formed a little diary and experimented with voices â€" it was important to try to find a somewhat iconic voice and laugh. I ended up landing more in the realm of a psychopath â€" someone with very little to no conscience towards his acts.
He's just an absolute sociopath, a cold-blooded, mass-murdering clown, and Chris [Nolan] has given me free rein. Which is fun because there are no real boundaries to what The Joker would say or do. Nothing intimidates him, and everything is a big joke."