Ray Winstone Talks about Beowulf, Indiana Jones and the Kingdom of the Crystal Skull
by Matt Richenthal at . Comments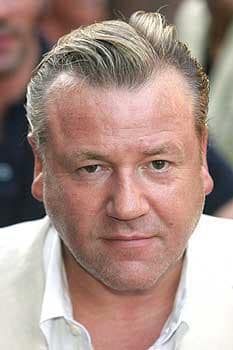 For someone who's been in the acting business for so many years, Ray Winstone experienced something new in Beowulf: special CGI.
He said the technology "kind of changes the game a little bit, because sometimes it's about the way you look, rather than the way you perform, so it's quite flattering, because it's about performance."
The actor added that "it does open doors for other things, as there are parts that you might have bypassed because you're too old."
At least partially, of course, Winstone was referring to his role in Indiana Jones and the Kingdom of the Crystal Skull. He didn't reveal much about the flick, but did say:
"[Making that film] was everything it should be and more, and to be part of a franchise that you'd watched was extraordinary. It's a roller coaster and that is real fun all the way."
Winstone described director Spielberg as brilliant.
"You know, the people that are really good at what they do are the easiest people in the world, and they allow you to bring something to the table. You end up doing what they want you to do, but they make you feel that you're bringing something to the table and it's just a real pleasure to go to work every day."