Some may think he doesn't look the part, but Seth Rogen has confirmed to MTV that he'll be suiting up as The Green Hornet.
First, well, he has to hit the gym.
"You should believe that I can do some physical activity," Rogen said. "You have to believe I can do SOMETHING."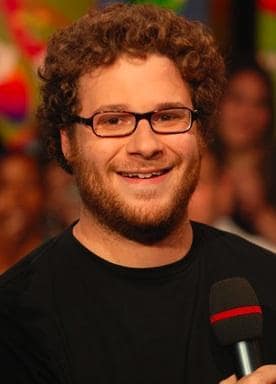 Because comic fans are so picky, many have complained ever since Rogen was announced as the man to don the famous green fedora to play this role. But the actor understands.
"Nerds love complaining!" he chuckled.
Mostly, fans are worried that the Knocked Up and Superbad star would turn the story into a comedic farce.
"There's a more comedic version and a less comedic version and we don't know what will feel right until we're actually writing it," Rogen said.
He has us sold.