Syvlvester Stallone is in talks to remake Death Wish, the classic movie from 1974 by Michael Winner and Charles Bronson.
Stallone will reportedly direct and star in the film, with the script being written by Michael Ferris and John Brancato. MGM will distribute, with Paramount also holding some rights to the title.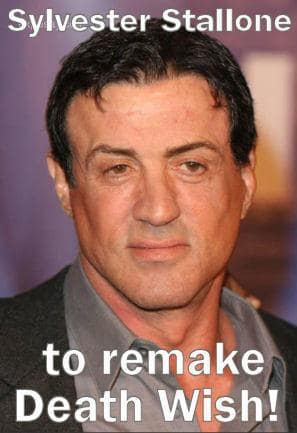 The original Bronson movie was centered around an an ordinary man who goes vigilante after his wife and daughter are attacked.