IGN recently sat down with Christopher Nolan, director of The Dark Knight. Here are a couple highlights from the interiew:
IGN: In all the many fan casting wish lists that made the rounds online, Ledger's name never came up. How and when did you think to cast him?
Nolan: To be honest, I don't exactly remember when it came to pass. I'd met with Heath several times on projects in the past and nothing had ever come of it. And I think he'd heard I was looking for someone to play the Joker before we had a script, and I'd heard that he was really actually into the idea.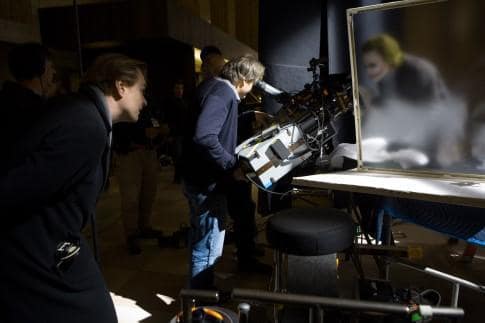 Christopher Nolan shoot The Dark Knight.
And we met and we got each other. We both had exactly the same concept in our heads of who that guy would be in this film in the way that we'd interpreted it. It wasn't specific to, "Oh, he's going to look like this or talk like that" at all. It was about a psychological concept.
It was about a character concept. It was about the threat of anarchy. It was about anarchy being the most frightening thing there is. Chaos and anarchy in this day and age, and I think it is. It's certainly the thing I'm most afraid of.
IGN: Are you concerned at all about the Justice League of America movie and of a new Batman being introduced to audiences while your franchise is still going?
Nolan: Not really. To be perfectly honest, it's not really something I've thought about much. I really am just immersed in making this movie. Whatever will happen will happen, and we're just working very hard to make this movie the best it can be.
Read the full interview now.