Forget who will be playing in Super Bowl XLII (airing February 3 on FOX). Most people just wanna know one thing:
What commercials will be showing?
Specifically, movie goers are curious about the ads for major films they'll see for the first time during the big game. While some studios have opted to buy ads during the Super Bowl's pre- or post-shows, as Paramount is doing with the comedy Drillbit Taylor (pictured), others will showcase features during breaks in the action.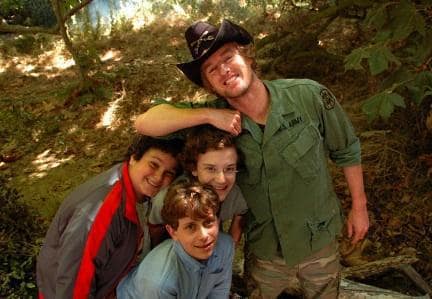 Variety reports that commercials for Iron Man and Will Smith's action adventure Hancock will be aired at some point during the game. Also, look for Adam Sandler comedy Don't Mess With the Zohan, as well as Will Ferrell's Semi-Pro.
Disney said it was still considering which movies to offer, though Pixar's WALL•E is a contender, as is The Chronicles of Narnia: Prince Caspian.