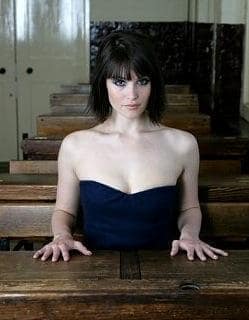 It's been confirmed that Gemma Arterton has landed the coveted role of Bond Girl in the next James Bond movie.
The British actress - who can currently be seen in St. Trinian's - recently discussed the part:
"[My agent] said 'If you do this big film, it will open the doors for all these other brilliant things. But you have to do the big film first.' It's like the Keira Knightley thing: everyone ridiculed her for doing the Pirates films, but she's getting great parts now. She can choose whatever she wants," Arterton said.
We don't think Knightly was criticized for those roles, but Gemma continued:
"I think it's difficult for a young girl like me, because there's a certain time for young actresses, which is like a really juicy period when all the parts are love interests and young heroines. Of course, there's always work for men whatever age they are. So I'm really going to go for it. And if it all goes wrong, I'll go and do panto!"