Director Guillermo del Toro recently spoke to USA Today about his follow-up to Hellboy.
When asked about a sequel, the director said he didn't hesitate. He had fallen in love with the cigar-smoking, red-bodied superhero with devil horns shaved to the nub to help him blend in with the public.
"I was surprised when they called," del Toro says. "It was not a smashing success. But it did very well on DVD, so people were finding out about it."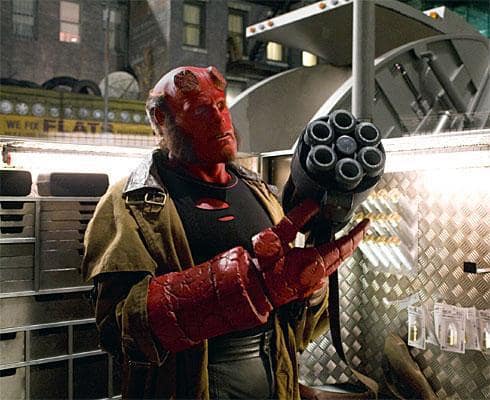 As for Hellboy II: The Golden Army - which will revolve around a world of elves, goblins and trolls forced out of the woods and into city sewers and tunnels due to urban sprawl - del Toro talked specifically about his vision for the film.
"This isn't going to be Narnia-esque," he said. "It won't be a golden world. It will be a very tarnished, underworld magic kingdom. These beings are outcasts. I'm drawn to those sort of lived-in worlds."
The director was also quick to add that Hellboy won't lose its sarcastic sense of humor.
"I've always loved that Hellboy has a blue-collar mentality. He carries himself like an ordinary guy. He's somebody who is constantly trying to prove that he can be who he chooses to be in spite of his perceived destiny."