In Walk Hard: The Dewey Cox Story, Jenna Fischer portrays Darlene Madison, the woman behind John C. Reilly's main character.
While she may act well and look pretty, the actress reveals that she certainly doesn't carry a tune in the film.
"No one would buy anything that I sing on," Fischer said. "That's why they hired someone else to do my vocals. I think I have a perfectly fine voice for karaoke - but Darlene has to be a recording artist."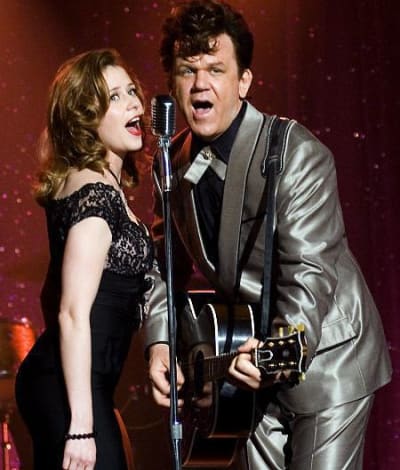 She continued:
"That's definitely the closest I'll ever come to being a stage musical performer. And it was a thrill - even if the audience was paid to show interest in what I was doing."
So, what'st he trick to lip-synching, Jenna?
"You actually sing! I trained to inhale and exhale when the real singer did. But I was up there singing my heart out. I just hope they burn the audio tapes."
Walk Hard: The Dewey Cox Story comes out on December 21.