Below, Johnny Depp poses for the cameras at the premiere of Sweeney Todd earlier this week.
In the movie, Depp teams up again with Tim Burton. Despite their frequent collaboration, the director said this is the first time he's heard Depp sing: "He did surprise me. It was better than I thought so that is always an exciting surprise."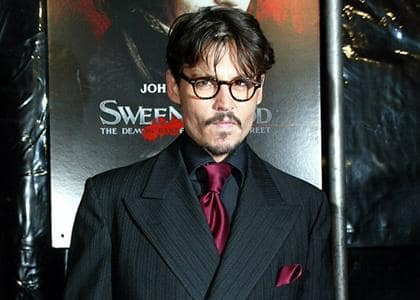 Meanwhile, the actor said his role in Sweeney Todd was therapeutic.
"With every character you play there is some opportunity for therapy in a sense. There is exploration to some degree, exorcism in a way."