Here's a shot of Justin Chatwin on the set of the upcoming movie Dragonball Z.
Reportedly, last week's filming took place at UNITEC's (Universidad Tecnológica de México) Coyoacan Campus. The production will be at tha location for seven days and then will move to Durango state by January 2.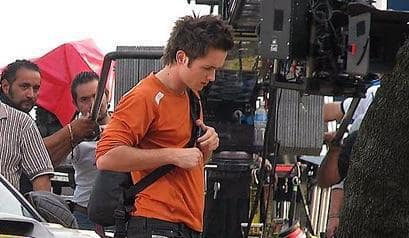 James Marsters, Jamie Chung, Emmy Rossum, Eriko Tamura and Joon Park co-star in the action-adventure based on the popular manga and anime series. The film opens on August 15, 2008.