Khalid Abdalla stars as Amir, the main character in the movie adaption of The Kite Runner. He spoke to Rotten Tomatoes about the role:
Were you a fan of the book before auditioning for the role of Amir?
I always wish I could say that I read it before I was asked to audition for it, but I hadn't. I first heard about it when I was asked to audition for it. But then I read it immediately. I went out and bought two copies, in fact. I read it in a day and thought it was an extraordinary story.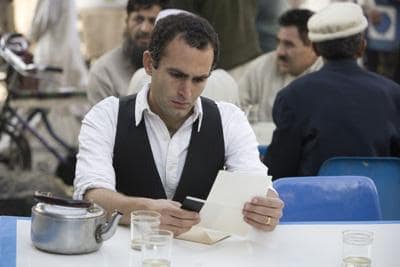 You have a strong background in theater. How does that come into play when filming a feature, like United 93 and The Kite Runner?
Obviously there's a huge difference between the mediums, but essentially you're dealing with the same material. In some ways, it's a different way of expressing it and you've got different means to do so. As an actor, it feels kind if similar. But United 93, it was a totally unorthodox filming experience. Our average take was 25 minutes and our longest take was an hour and 15 minutes, which is kind of unheard of -- and it was entirely improvised.
I guess a theater background helped with that because you're running at it in long sequences, but each film comes with its own challenges. The essential thing that binds them all together is trying to tell stories for audiences, whether it's for theater or film. Being able to share my experience with people is what I love.
Read the full interview with the actor now.