Adventureland is director Greg Mottola's follow-up to Superbad. In other words: it should be hilarious.
And beautiful. The presence of young actress Kristen Stewart ensures that. She recently spoke to IGN.com about the film:
IGN: Were you a fan of director Greg Mottola?
Kristen Stewart: I loved Superbad - it was so real and earnest. He's written and directed Adventureland and we shot it in Pittsburgh. I play the love interest of Jesse Eisenberg.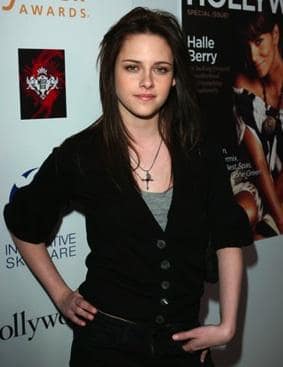 IGN: Is it going to be full of jokes like Superbad?
Kristen Stewart: It's not as broad a comedy. There is something about it that is similar to Superbad, but it's not the comedy per se. It's set in the same world of those teenagers. What's great is that it's like I know these kids and their stories. What is amazing about Greg is that even the clichés that are in the film, such as kids just wanting to get laid and wanting to get drunk, are dealt with in a way that is real and sympathetic because he is really on the same level.
That's why his characters don't seem comedic, but rather are such real human beings. It's not like watching a sensationalised version of your teenager life.
IGN: So how would you categorise the film?
Kristen Stewart: It's more of a drama than Superbad; you could say it's a dark comedy drama. In the cast, we have a couple of SNL members and also that group of crack Superbad actors. I think it will be really funny yet be grounded by the actual story of a kid finding love for the first time.