Marc Forster has directed Monster's Ball and Finding Neverland.
But may truly become a household name with The Kite Runner, considering the popularity of the book and the controversy surrounding the movie.
He recently spoke to Comingsoon.net about the project:
Q: Was The Kite Runner one of the more challenging films you've done? It obviously has a lot of challenges in terms of the locations, the kite sequences...
Marc Forster: Oh, it was hands-down the most challenging thing I've ever done. Yeah, hands down. Nothing came close to it.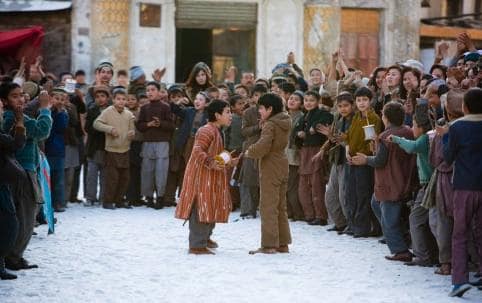 Q: When you read the book and were offered the movie, what was the first thing you realized you'd have to figure out how to do?
Forster: You know, the thing about it when I read the story was I said, "Oh, my God, this is such a beautiful book, it's such an important story" because it's the first time I'm reading about this part of the world. It really deals with a human story about forgiveness, healing, and atonement, and it doesn't deal with violence or terrorists.
I hadn't read a story about that part of the world, which deals with a really human story, and every time you think about Afghanistan, you think about Bin Laden and the Taliban, and this story wasn't dealing with that. I hadn't really seen anything like that, so I thought it was an important story to tell, and that was why I felt "you have to make this movie" because it humanizes and puts a human face on this part of the world.
Click here to read the full interview.