Here's an unexpected casting rumor for the upcoming Wolverine spin-off movie:
Natalie Imbruglia auditioned for a role in the Hugh Jackman-anchored film two weeks ago, according to Australia's Herald Sun. There' noo word on what role she tried out for, though, as we believe this would be the singer's first-ever acting gig.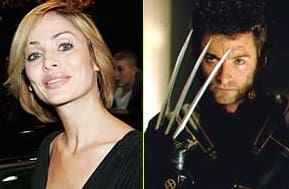 Last month, Maggie Q, was said to be the front runner for the role of Silver Fox, Wolverine's love interest.