Robert Pattinson has been cast as the male lead in the upcoming vampire thriller Twilight.
Harry Potter fans will recognize the young actor as Cedric Diggory from Harry Potter and the Goblet of Fire.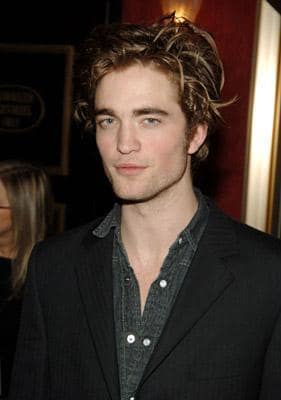 Pattinson "will play the role of Edward, a teenager who leads a double life as a vampire and becomes romantically involved with his nonvampire high school classmate Bella (Kristen Stewart)."
Sounds like an awkward paring to us. How will they date after midnight?